Details

Category: Kingdom of Heaven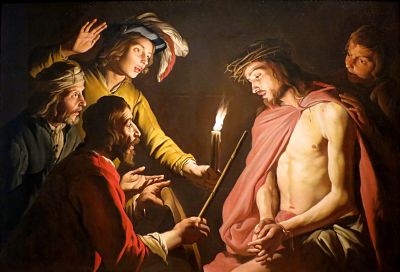 Theme Text– ''For a Son is given to us; And the government will be on His shoulders." (Isaiah 9:6)
We see that the main message of Jesus during his ministry was a Kingdom of Heaven (i.e. governed from Heaven) to be established on the Earth. We also see church history showing us how theological beliefs have changed regarding the kingdom over the course of time. And we realize that the present-day mainstream theories regarding the Kingdom - Modernism, Fundamentalism and Spiritualism - do not seem to hold water when put to the scriptural test. Now let us dig deeper into what exactly the Scriptures prophesy regarding the Kingdom.
1) What do Daniel's prophecies predict about world-controlling empires and governments?
Prophet Daniel predicted four empires - Babylon, Medo-Persia, Greece, and Rome - that were to dominate the world. These empires are called four great beasts in Daniel Chapter 7 and illustrated as four parts of a huge statue in Chapter 2.
In both chapters, Daniel goes on to clarify them as the four empires to come.
He predicts God's own kingdom being setup on Earth after the fall of the last empire - Rome.
2) What happens after the fall of Rome?
The prophecies forecast that God wouldn't grant global dominion to any nation after the fall of the Roman Empire. Barbaric tribes conquered Rome. These tribes developed into modern European nations as Germany (Alemanni), France (Franks), Great Britain (Anglo-Saxons), and Italy (Lombards).
3) What happens during the times of these nations?
Daniel refers to these remnants of the Roman Empire to as 'these kings' in this prophecy:
'In the days of these kings shall the God of heaven set up a kingdom, which shall never be destroyed…it shall break in pieces and consume all these [former] kingdoms, and it shall stand forever' (Daniel 2:44).
'Behold, one like the Son of man came with the clouds of heaven, and came to the Ancient of days, and they brought him near before him.
And there was given him dominion, and glory, and a kingdom, that all people, nations, and languages, should serve him: his dominion is an everlasting dominion, which shall not pass away, and his kingdom that which shall not be destroyed' (Daniel 7:13-14).
4) Who is this Son of man receiving the kingdom and dominion from God (the Ancient of days)?
The Son of man is Jesus Christ - Prophet Isaiah rejoices: 'For unto us a Son is given: and the government shall be upon his shoulders: and his name shall be called the Prince of Peace. Of the increase of his government and peace there shall be no end…The zeal of the Lord of hosts will perform this.' Isaiah 9:6-7.
Jesus always portrayed himself as one who would go to heaven and return back to establish his kingdom on earth (Acts 1:3,6,9). Even in one of his parables, he pictures Daniel's prophetic scene:
    A certain nobleman went into a far country [heaven] to receive for himself a kingdom and to return (Luke 19:11-15).
And the first event that occurs when he returns is the resurrection of the dead (John 5:28-29, 1Thess 4:16).