Details

Category: Church Beliefs on the Kingdom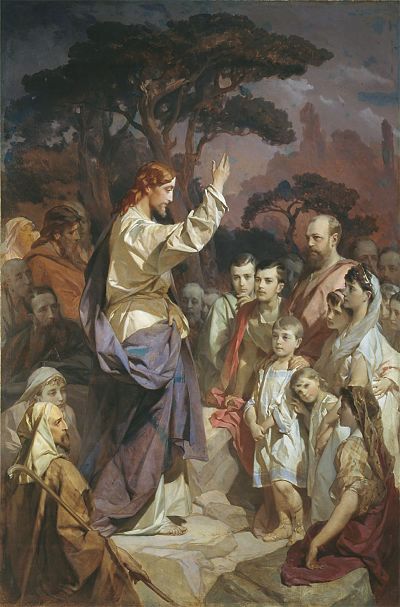 Theme Text– ''The meek shall inherit the earth." (Matthew 5:5)
We see that the main message of Jesus during his ministry was a Kingdom of Heaven (i.e. governed from Heaven) to be established on the Earth. We also see church history showing us how theological beliefs have changed regarding the kingdom over the course of time. And we realize that Modernism, one of the three present-day mainstream theories regarding the Kingdom - does not seem to hold water when put to the scriptural test. Now let us see if the second theory i.e. Fundamentalism has any biblical support.
1) What does the Bible say about the Earth? Is it to be destroyed as the Fundamentalists claim?
Nope. It says God created the Earth as mankind permanent residence to be inhabited forever.
'God formed the earth and made it; he hath established it, he created it not in vain, he formed it to be inhabited.' Isaiah 45:18. 'The Earth abideth forever.' Eccl 1:4.
'The meek shall inherit the earth.' Matthew 5:5.
2) Doesn't Matthew 24:3 talk about the end of the world?
'What shall be the sign of the end of the world?' Here the KJV translates the Greek word 'aion' as 'world'.
Aion actually means 'age, time, or an aeon'. Reputed translations of the Bible (NIV/NASB) have it right ('end of the age'). The end of this age would usher in the next age (the millennial kingdom age).
3) Do any other verses support this?
Referring to the world before Noah's Flood, Peter writes, 'The world that then was, being overflowed with water, perished.' 2 Peter 3:6. Here the Greek word kosmos is translated world. It means an 'arrangement'. We know the Earth did not perish during the Flood. Only the world order/arrangement of that time perished. Peter goes on to say the present world order is to be destroyed by fire in similar fashion.
4) So what is this "fire" and what happens after the destruction?
'Therefore wait ye upon me, saith the LORD, until the day that I rise up to the prey: for my determination is to gather the nations, that I may assemble the kingdoms, to pour upon them mine indignation, even all my fierce anger: for all the earth shall be devoured with the fire of my jealousy.
For then will I turn to the people a pure language, that they may all call upon the name of the LORD, to serve him with one consent.' Zephaniah 3:8-9.
This is interesting because –   
It shows the fire that devours the earth being a symbolic fire of jealousy.
After this fire devours earth, the people of earth are back on it!!
These folks are surely not believers, for they don't know the 'pure language' yet.
Yes, after destroying the present world order, God is to establish his kingdom on earth, and to offer the resurrected mankind the opportunity to learn the 'pure language' of truth and to 'serve him with one consent'.